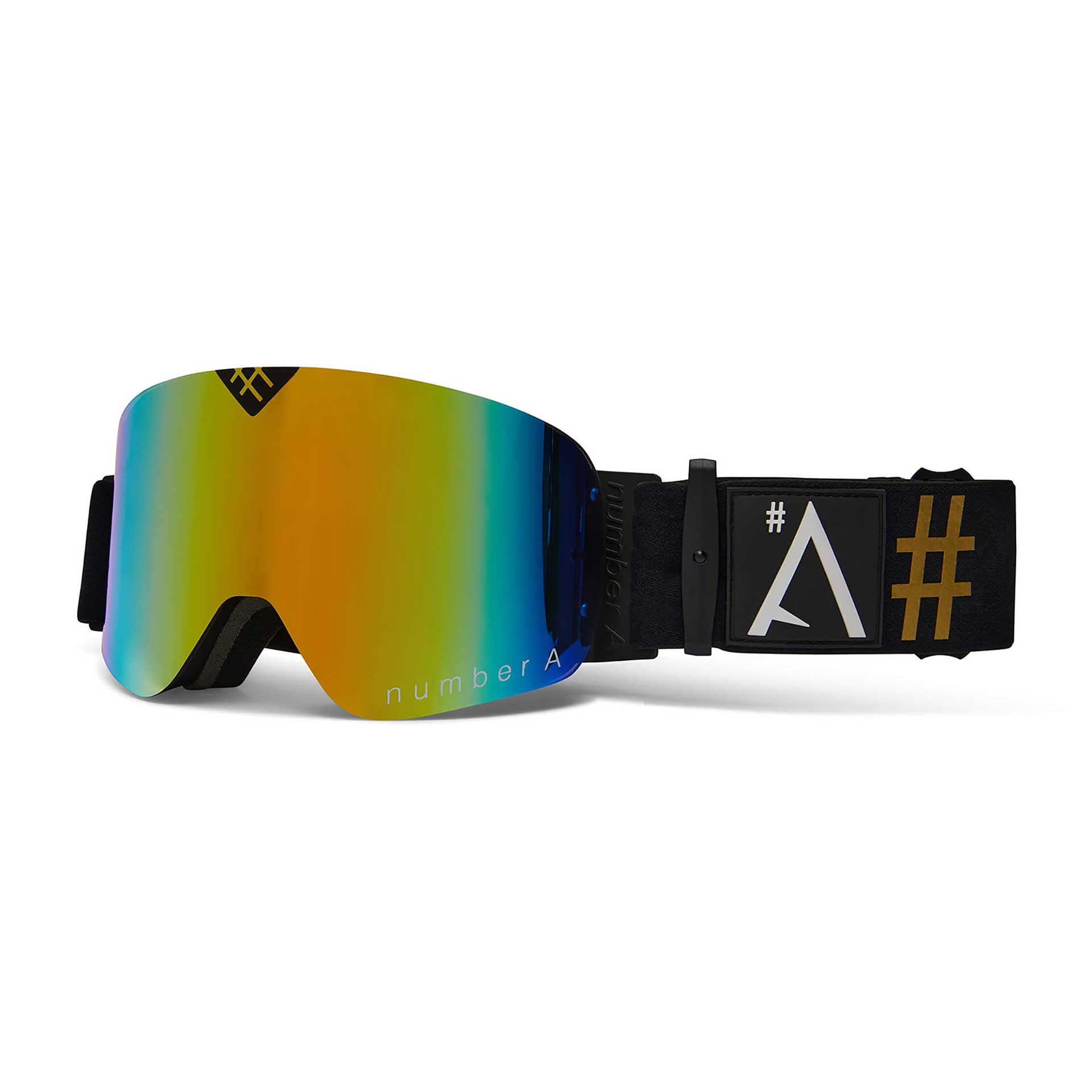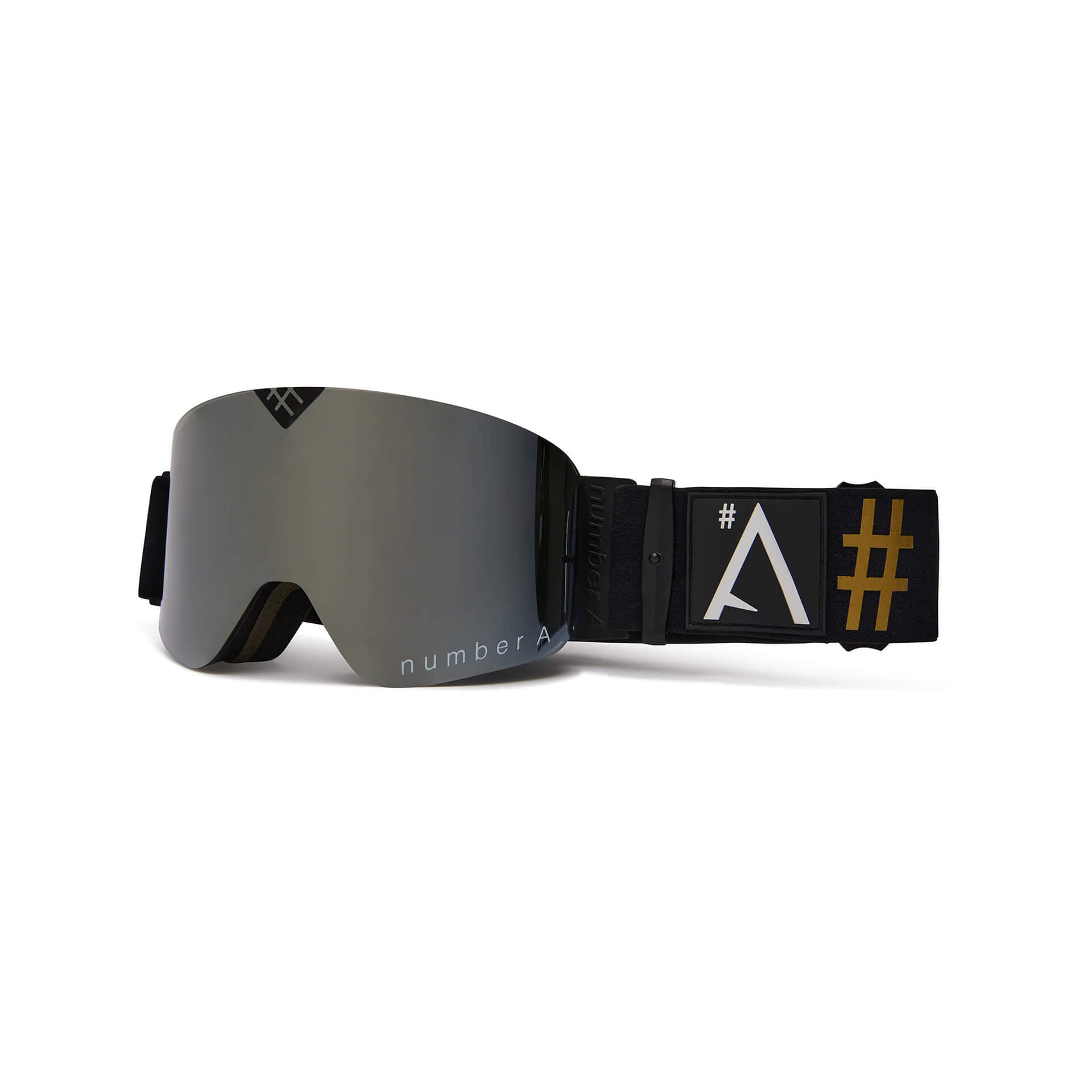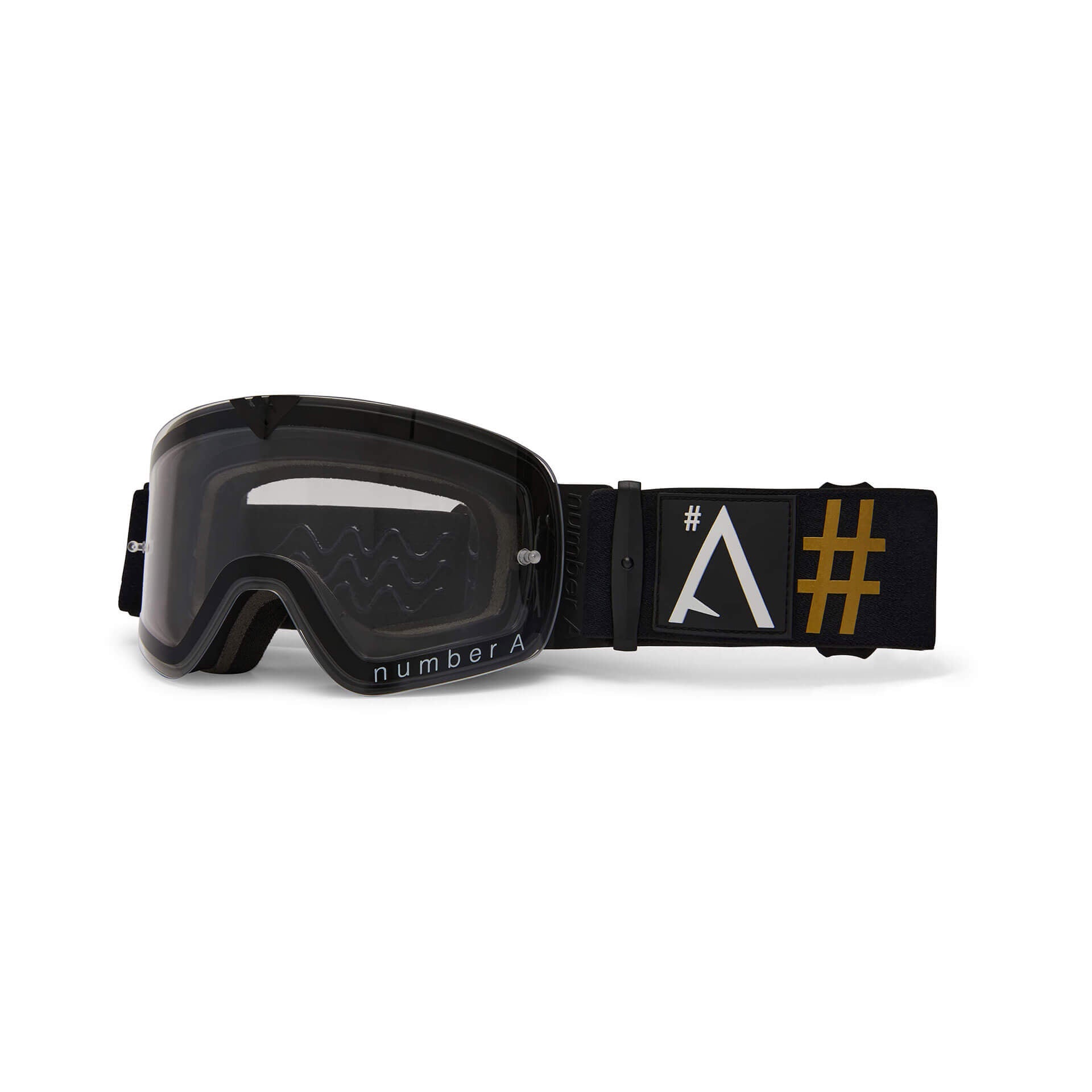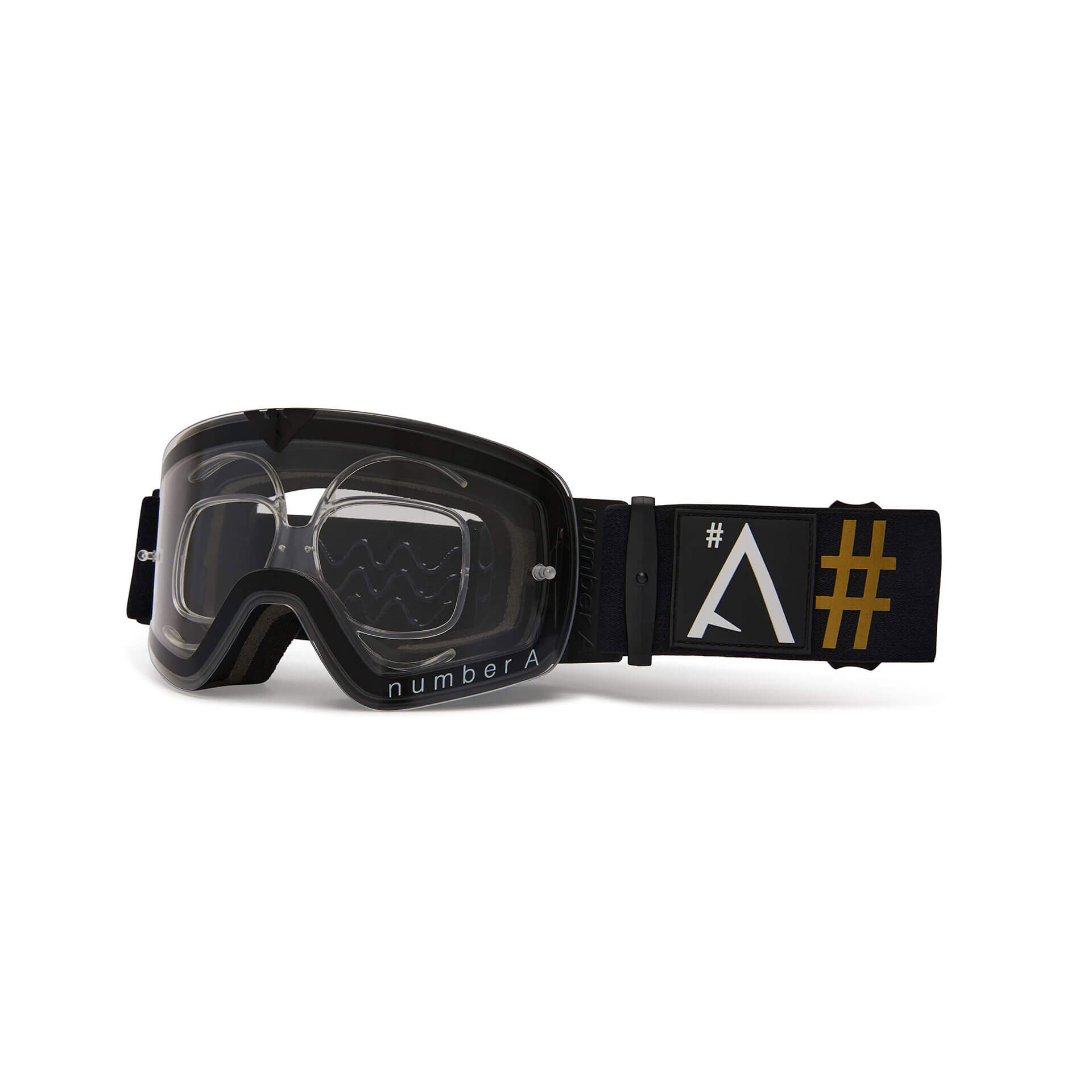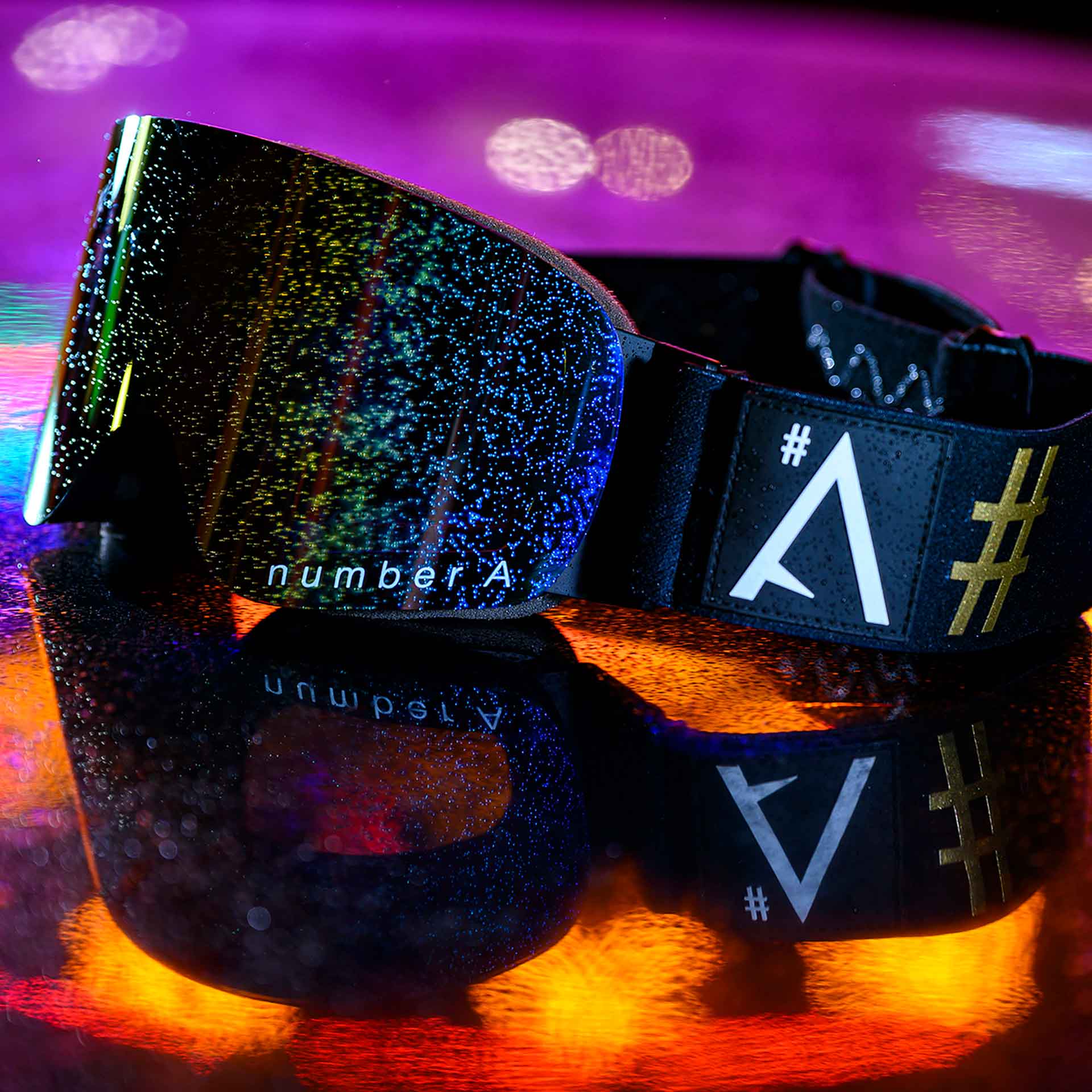 number A Stato goggles have been designed for the committed bike rider: downhill DH, Enduro, and BMX.
Full screen, ergonomic, very technical, super classy, but also eco-friendly.
Flexible frame made from bio-sourced "VeggieplastO" injected material (65%)

Specific studied volume/shape & very effective ventilation with filter foam

Cylindrical "Supaluz" thermoformed screen with wide peripheral vision 1.8mm thick.

Anti-fog / anti-scratch treatment

Very easy and fast replacement screen system

3-layer comfort foam

Spacers for perfect helmet/headband/mask/face fit

50mm adjustable headband with silicone anti-slip

Delivered in sustainable raw cardboard packaging with a micro-fibre pouch

#A is a member of 1% for the Planet program.
Standard size (thin/normal face). Also available in a limited KID edition version.
 170g

Compatible with #A optional corrective lens adapters (myopia frame)*

Compatible with #A optional compostable tear-offs**
Available screens/lenses:
Clear equipped with fixing pins for tear-offs** Cat: 0 UV400

Silver mirror Cat: 2 UV400

Gold mirror Cat: 2 UV400
*Specific mount to install your own prescription lenses
** Made out of compostable material exclusive to #A (clear lenses only equipped with fixing pins).

European standard EN 1836:2005
Australian Standard AS/NZS 1067:2003
U.S. standard ANSI Z80.3-2001
#A charges shipping costs at the most advantageous rate for orders under $200. This is for a logical reason: 
number A is a member of the 1% for the Planet program, & we are committed to donating 1% of our revenue to environmental organisations. Transportation is one of the most polluting factors, so it makes sense to charge for it because it contributes to our revenue (not our profit) &, consequently, increases our final donation to the 1% for the Planet program. In this way, #A partially offsets the negative impact of transportation.
RETURNS / EXCHANGES
Your satisfaction is guaranteed when purchasing from number-a.com. If you are not satisfied with your purchase, please email us for a Return Authorisation (RA) number within 30 days of delivery of the product. If the item is returned in the original packaging, we will exchange it for an identically priced item (or online store credit). The product must be returned to us within ten days of issuing the RA number.
All products must be packed in the original, undamaged packaging, including any accessories, manuals, & documentation that were included with the product. We reserve the right not to accept discretion returns where multiple styles and sizes have been purchased.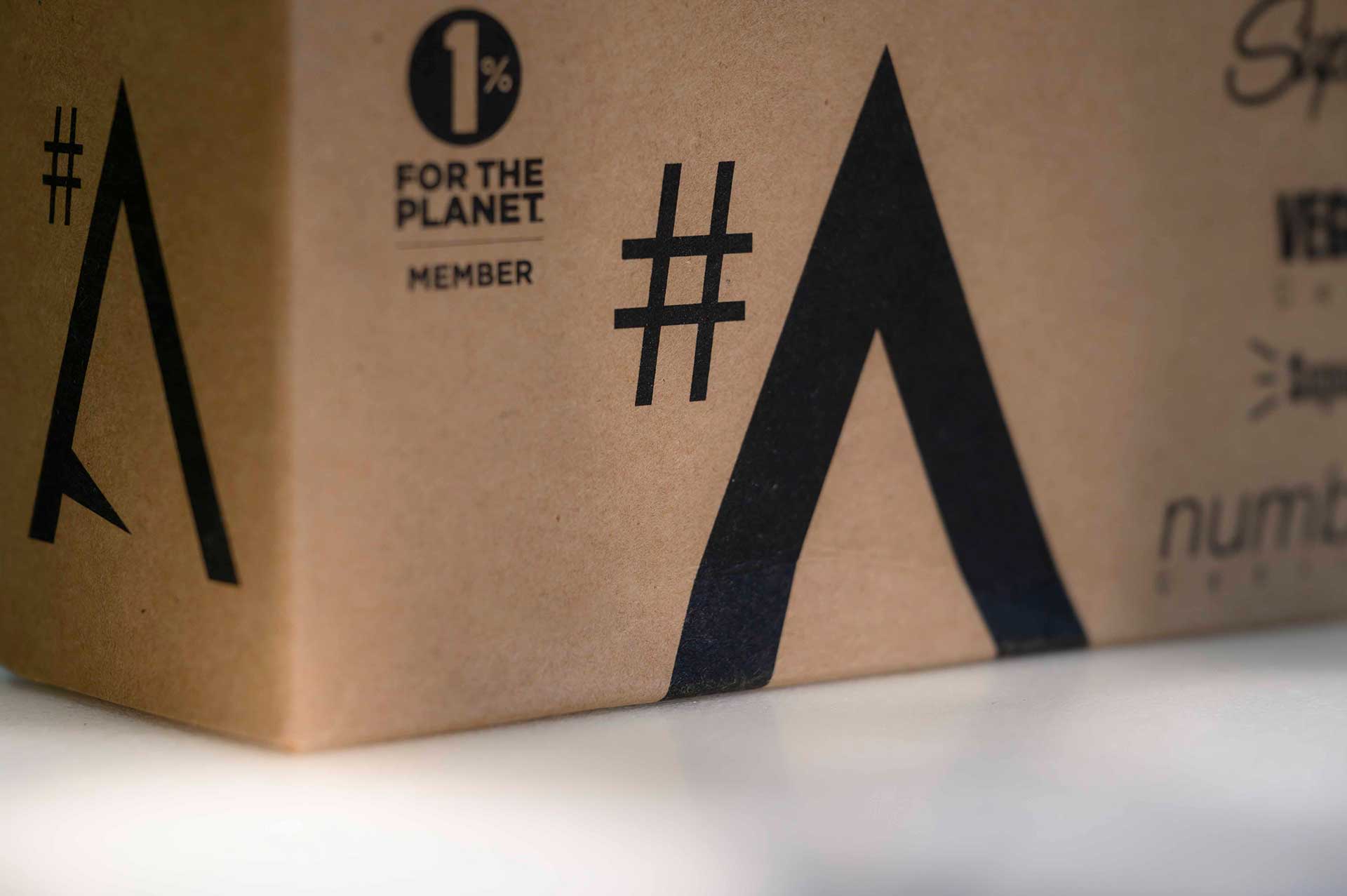 1% FOR THE PLANET Member
SUSTAINABILITY
We're proud of our high optical quality & responsible manufacturing (bio-sourced materials, raw packaging, member of 1% for the Planet program).
We provide practical & relevant technical solutions that make #A THE brand for riders.
FAST SHIPPING & EASY RETURNS
Enjoy fast shipping worldwide & easy returns. Two locations in France & Australia means you get your products quickly & easily!
SHIPPING INFO